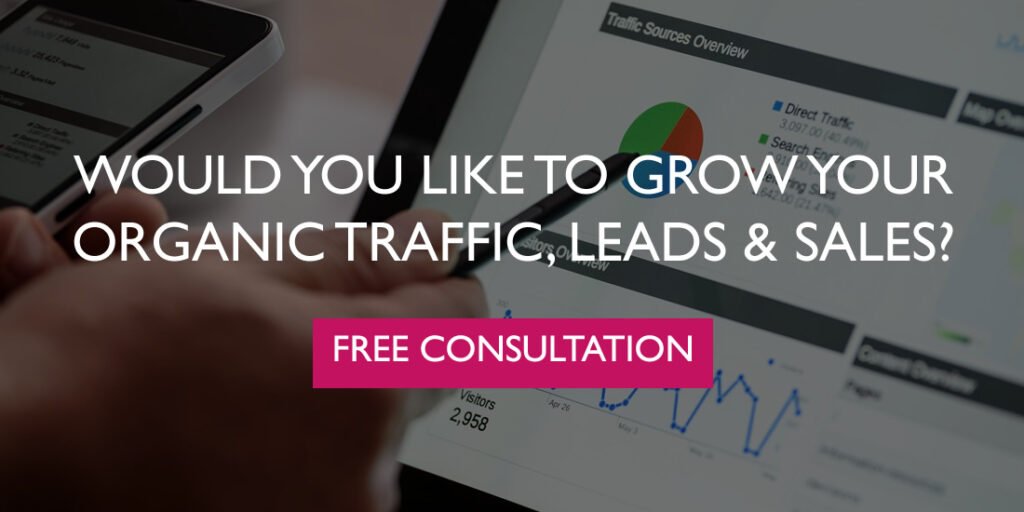 What is Technical SEO?
In simple terms, technical SEO is a technique that ensures a website has been constructed in such a way that it is easy for a search engine to crawl and index your content. There are a multitude of technical SEO elements but these are the main factors to be considered:
Website architecture
Website speed
Structured data
Content duplication
Mobile optimisation
Many companies spend large amounts of time and money on content production, link building and other off and on-page SEO activities that have little impact on organic search results as the website has fundamental flaws that mean it will never perform to optimum levels.  Ideally, technical SEO work should be done before commencing other search engine optimisation work but it can be performed at any time.
Technical SEO can and should also be a consideration when building a new website and migrating from one website platform to another. Developers can build great websites but they are not out-and-out SEO experts on the whole therefore employing a good technical SEO to working alongside the developer is the ideal scenario. This will add to the up-front cost of your website build but the long-term benefits of launching well-optimised will bring a return on investment. The cost of not launching with a well-optimised site is actually likely to be greater as it can take longer to perform remedial work than correctly optimise from day one.
Technical SEO Services
Our core technical SEO offering is as follows. We can work on an ongoing or ad hoc basis to suit your requirements:
In-depth technical SEO audits and reviews
Existing website migrations
New-build website SEO hand-holding
A holistic approach to SEO is taken with consideration and support of your business goals.
We are UK Based SEO Experts
Your SEO work will be carried out by Clink Creative owner, Caroline Constable, who has over 18 years experience of working online across multiple channels and in a wide range of competitive B2C niches including sport, travel and telecoms.
Having spent 10 years working in SEO, both agency side and in-house at some of the largest ecommerce brands in the UK (Laterooms Envirofone & Phones4u), she has a wealth of SEO skills that can be utilised to assist your company in reaching it's goals.
Learn more about Caroline and see her 20+ testimonials on LinkedIn:
"I've worked with a number of SEO professionals in the last few years and Caroline is one of the best. She has an in depth knowledge of SEO along with much broader web experience that includes technical knowledge, user experience and social media."

– Dave Halsey, CTO at MoneySuperMarket.com
Our Approach
As an SEO company, Clink Creative has a consultancy led approach. We tailor our organic search optimisation services to the needs of your business, we don't try to shoe-horn you into choosing one of our SEO packages – in fact we don't have packages – we prefer to take the time to understand your pain points then look to see if and where we can add value.
Please get in touch for a no obligation chat anytime on 01625 315022 or get in touch by email.