Digital Marketing Services
Clink Creative is an independent, digital marketing consultancy, based near Macclesfield in Cheshire, UK.
Inbound marketing in particular is a passion with website design, social media and content marketing currently to the fore of services offered.
Website Design

We build websites that work - for you and most importantly for your customers. Our chosen platform is Squarespace* with its built in security, updates and CMS features. Your website will be SEO optimised as part of the build.
Social Media

Having been involved in digital marketing since 2002, before many of today's big players such as Facebook and Twitter even existed, we have a wealth of experience in all aspects of social media. Your channels would be in experienced hands.
Content Marketing

With two decades of content acquisition and editorial experience, we are perfectly placed to manage your existing content, such as a company blog, or to create a new strategy for your business. Talk to us about owned and earned media. We love UGC!
eCommerce Management

We can create an ecommerce store for your business or manage an existing store on your behalf. Product uploads and management, SEO, shipping, customer service - we look after your online store like it's our own.
Technical SEO

We are highly experienced in technical SEO and can hand-hold new builds and migrations, or retrospectively optimise websites where SEO may not have been a priority on launch. All our in-house web builds are optimised as standard.
Sponsorship Management

Inbox inundated with requests for 'free products' or requests to sponsor events, teams or clubs? We can monitor your inbox, evaluate requests, negotiate terms and manage activity on your behalf.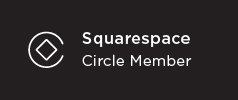 *Clink Creative are Squarespace Circle members! Our clients benefit from 20% off the first subscription fee plus an extended 6-month trial period. Get in touch for more details...
How We Work
Clink Creative has a consultancy led approach. We tailor our inbound marketing services to the needs of your business. We take the time to understand your pain points then look to see if and where we can add value. Get in touch for a no obligation chat to see if we can be of assistance.